Rider Diary: Denzel Stephenson from Europe 2016, Part 2
December 9, 2016
Last weekend I did two awesome races. On Saturday was Spa Francorchamps Superprestige, which was a course that I've always wanted to ride. It is at a Formula One track like Zolder. There is a lot of pavement and rocks on the course, which I wasn't expecting from watching the videos. When I got there at 8:15 on race morning, the course was totally frozen. It was -2 degrees C and all the pavement sections were like ice rinks. They had to delay my start by 30 minutes because it was too dangerous to race on ice like that. They laid down carpet in a lot of sections. The start goes up a huge hill on the racetrack and it is very steep. It gets you in the red zone right from the gun, so you want to make sure you're really warmed up. Since the start was delayed, it let me get a bit extra warm up which I liked and now I'm going to try to get more warm up in future races.
Once the race started, I was in the top 4 for the hole shot and moved up into 2nd by the top of the monster run up (which was one of my favorite parts of the course.) I was mostly focusing on not crashing on all the sketchy frozen parts of the course. Growing up in Colorado and riding a lot on snow and ice, I was able to keep it upright and ride smooth. I ended up 9th by the end of the race, which I'm pretty happy with. But I know I can still do better. Following the race I had to hang out all day because Jan Willem, the USAC mechanic that was pitting for me and driving me to and from the race, also had to pit for Stephen Hyde in the elite race. So when I was done racing I went in the van and ate some food and took a nap until the elite men started at 3 and I went out to the course to watch them then.
 The next day was Zilvermeercross in the town of Mol. The course has a lot of sand and is very flat compared to Spa. It wasn't one of my favorite courses, but it had a really fun section in the woods where it went up and down a series of steep hills. I had a pretty good start and was in the top 5 for the first half lap. Then in the tight corners in the woods, I got taken out by some kids that were riding very aggressively. I also made a lot of dumb mistakes riding the sand and lost a lot of time on the first lap. The rest of the race I slowly worked up and the last two laps I went really hard and caught a couple guys back. I ended up 11th at the end of the day which I wasn't very happy with at first, but that's how racing goes sometimes.
I felt pretty tired from the hard weekend of racing and took the next two days super easy to recover. The past 2 weeks I've gotten to train with Stephen which has been fun. On Wednesday, Curtis and Emma White arrived from the U.S. so I've been riding with them too. Whenever I'm not riding, I mostly hang out at the house and do school work and maybe watch a little Netflix with the other riders. Every day or two we head into town on the townies and go shopping or hit up a cafe.
Next up is the race at Overijse on Sunday. It's another course with a lot of climbing and I'm excited to see how it goes! (I'm not racing the DVV Trophee at Essen on Saturday just to make sure I'm saving some energy for the hard races later this month.)
Thanks to all my friends and sponsors for helping me along the way. Boulder Junior Cycling, USA Cycling, and our sponsors Giant Bicycles, SRAM, Boulder Cycle Sport, Stages, Kappius, Cuore, Clement, Training Peaks, and many others.
Photos thanks to Kurt Van Hout 
Read more my trip in Part 1, Part 2, and Part 3,  Part 4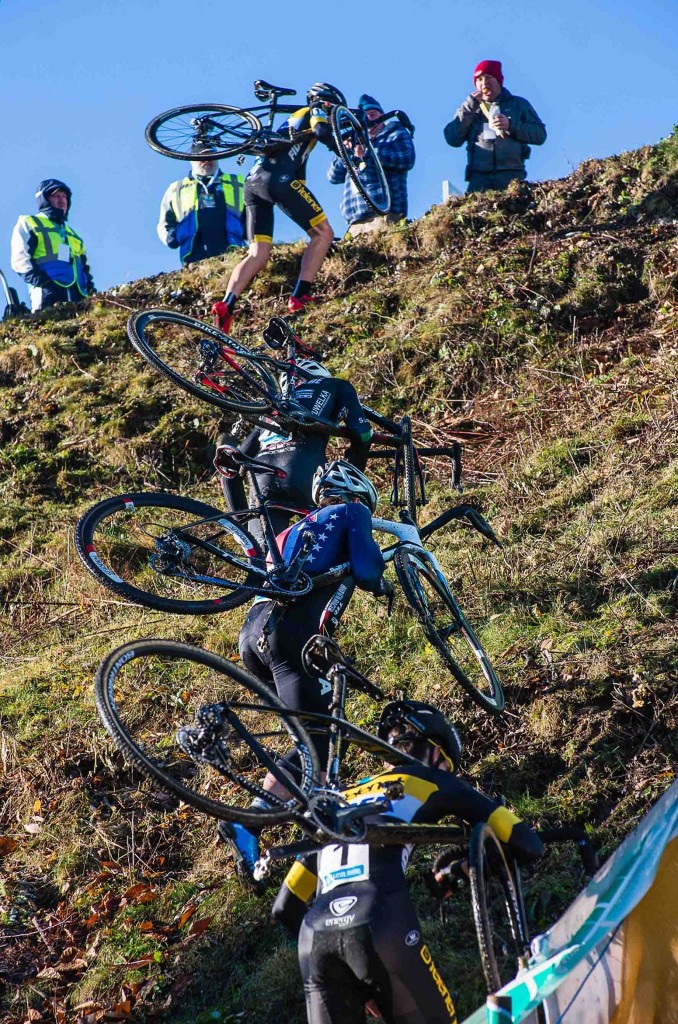 The monster run up at Spa.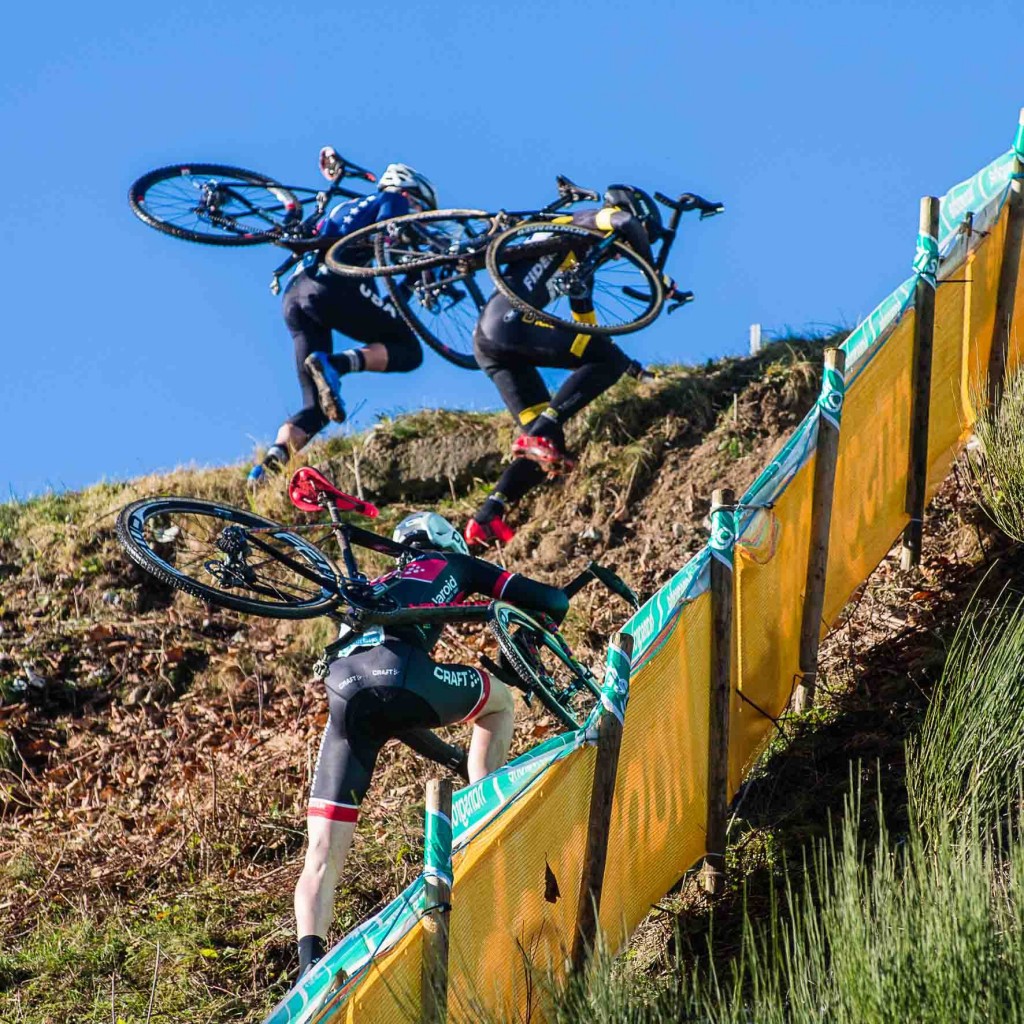 The monster run up at Spa – This was a good section for me.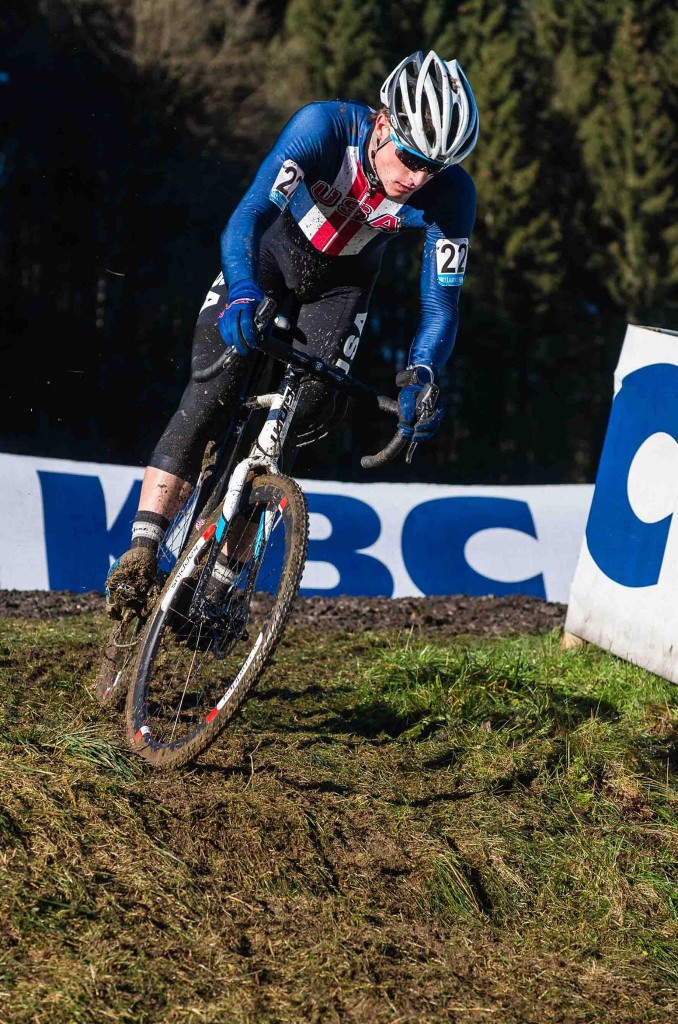 Spa.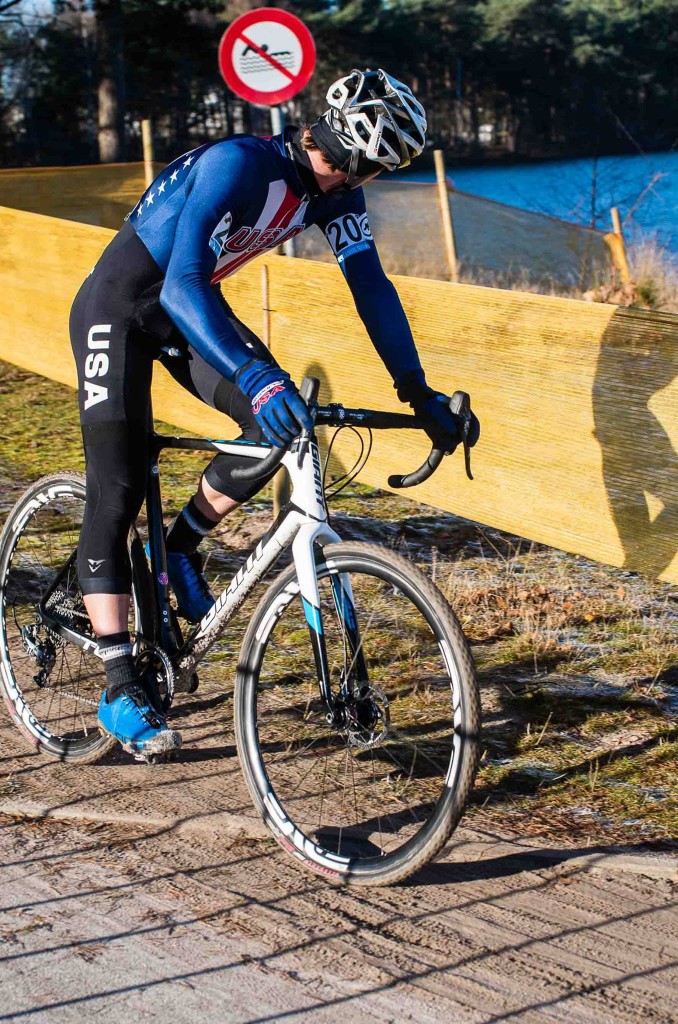 Looking back at Mol.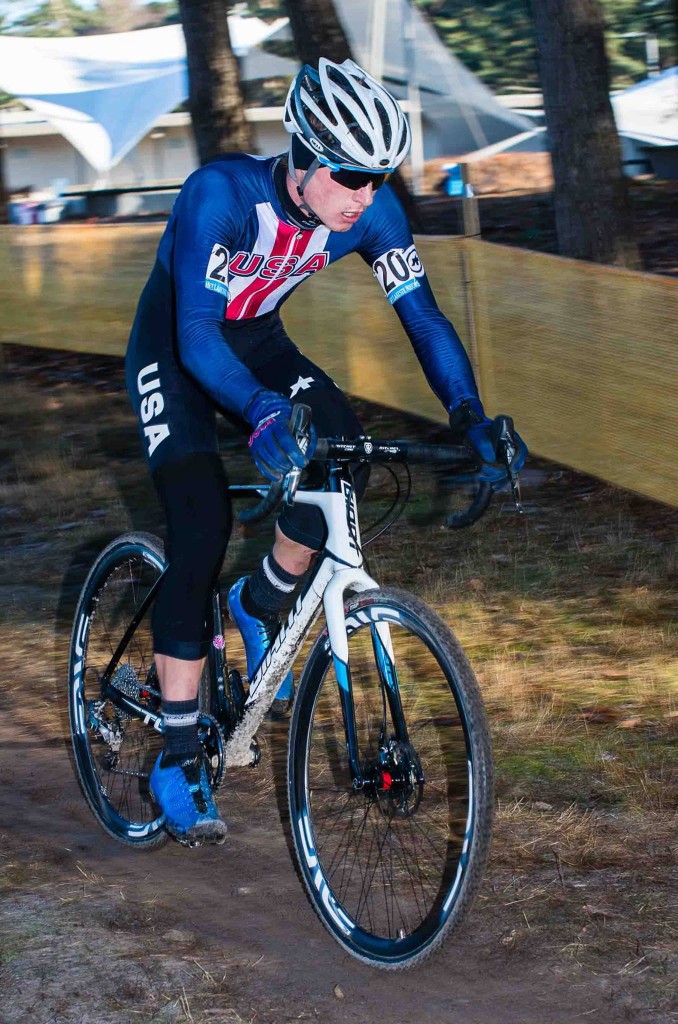 Mol.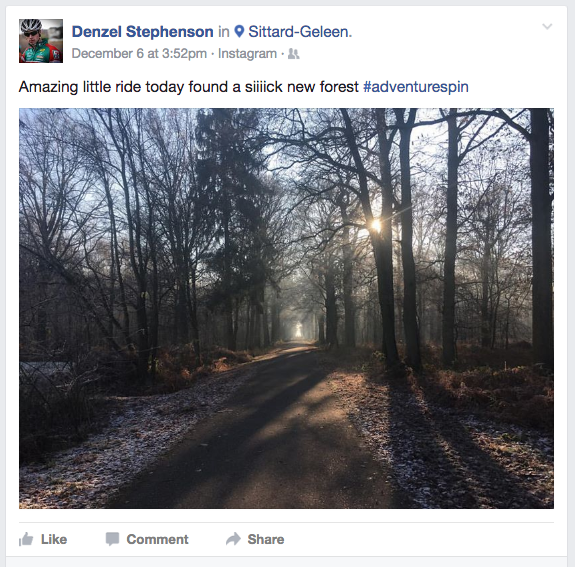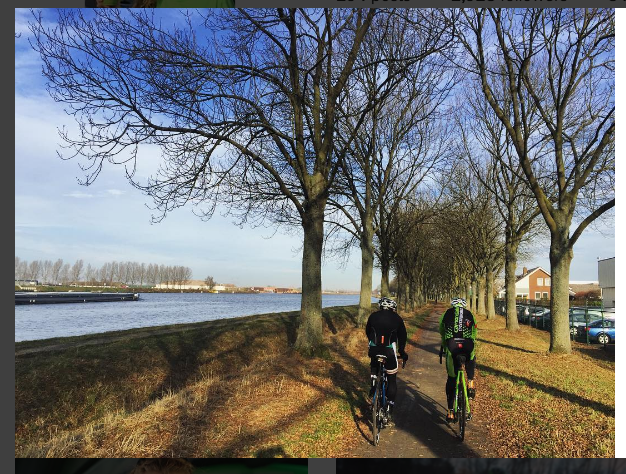 That's Curtis and me riding on the canal. Photo by Emma.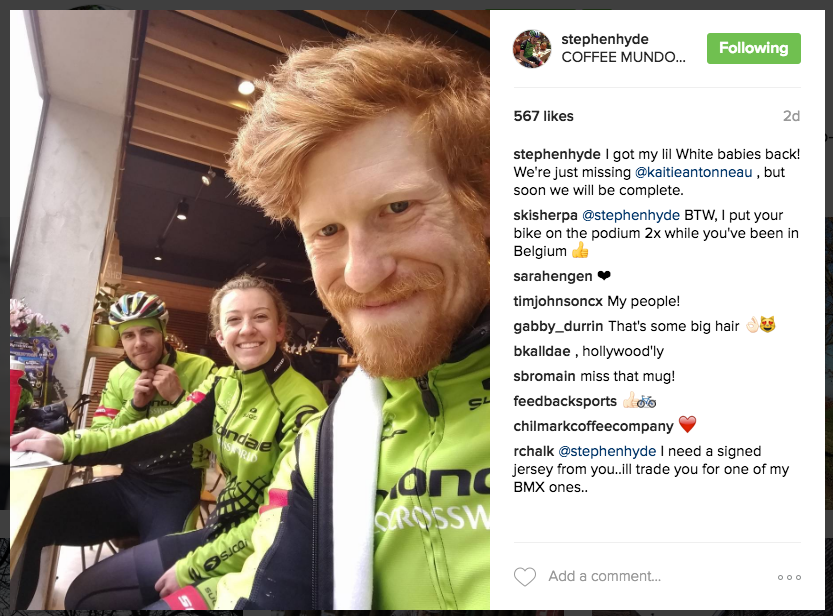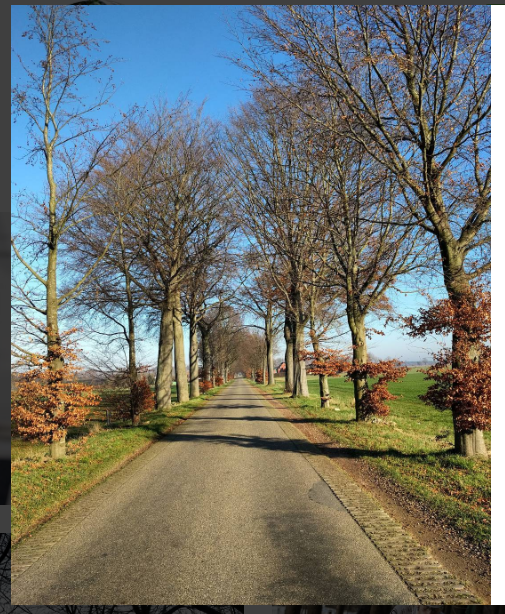 The riding here is fantastic.