Rider Diary: Magnus White at CX Nationals
Our flight from Denver was on time but we sat on the runway for 90 minutes and missed our connecting flight in DC to Hartford. The next flight they put us on was the next morning. We couldn't do that so we had to drive 6 hrs and didn't arrive in Hartford until 1:40 am.  Gage Hecht was on our flight from Denver and said to us, "Welcome to Bike Racing!" I guess this happens a lot.
The night before the race I went to a team party with my friends and I got pasta with chicken. It was the fuel I needed for my race. I had fun eating with my friends and seeing my old teammate, Beck Brining, who now lives in Texas.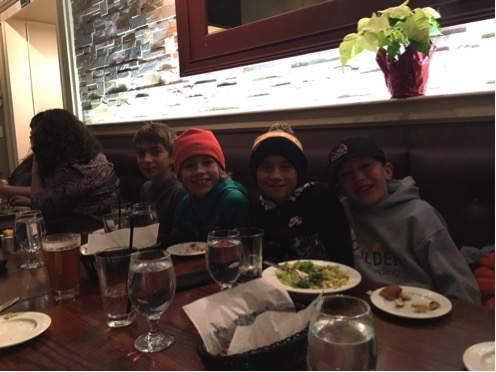 When we got to the race in the morning I did a pre-ride then sat in the the awesome heated tent until 30 minutes before the race and then warmed up on the trainer with my team for 15 minutes.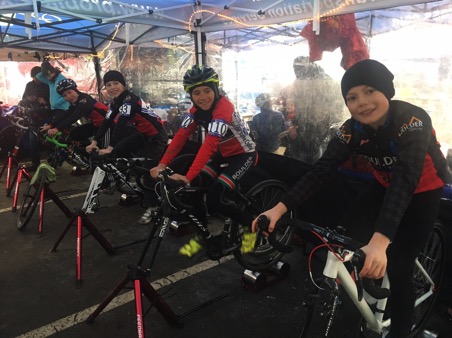 At the start while I was waiting I did jumping jacks to stay warm. Almost all of other 63 kids were also trying to stay warm.  It was very cold.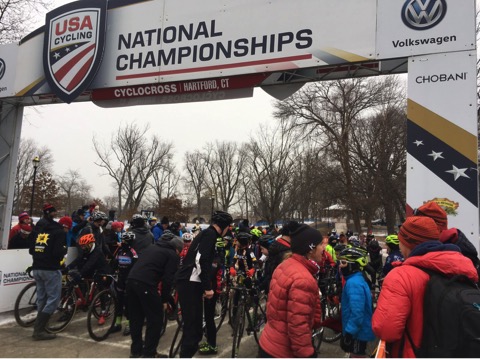 I got a decent start, but after we got to the first turn someone fell in front of me because he got stuck in a frozen rut.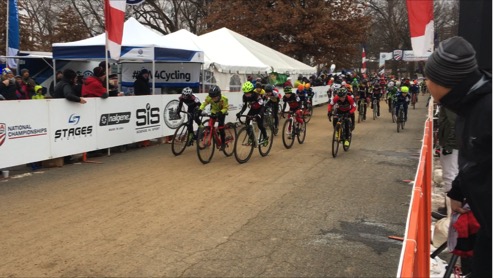 The race was mostly frozen ruts. During the race I was sitting on third's wheel with a lap to go because I thought he would catch second, but with a half a lap to go I realized he couldn't catch him so I went ahead myself to catch second. I just missed second place by one second.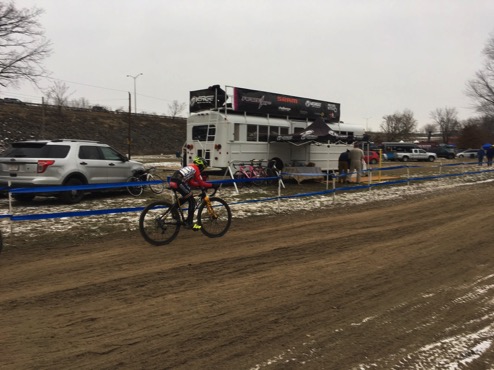 This was my third National Championship race and my first time on the podium.
At the podium I was feeling excited. After they called me up I felt the weight of the metal and was surprised about how heavy it was.