Product Review: DA-7400 by Nolan Brunner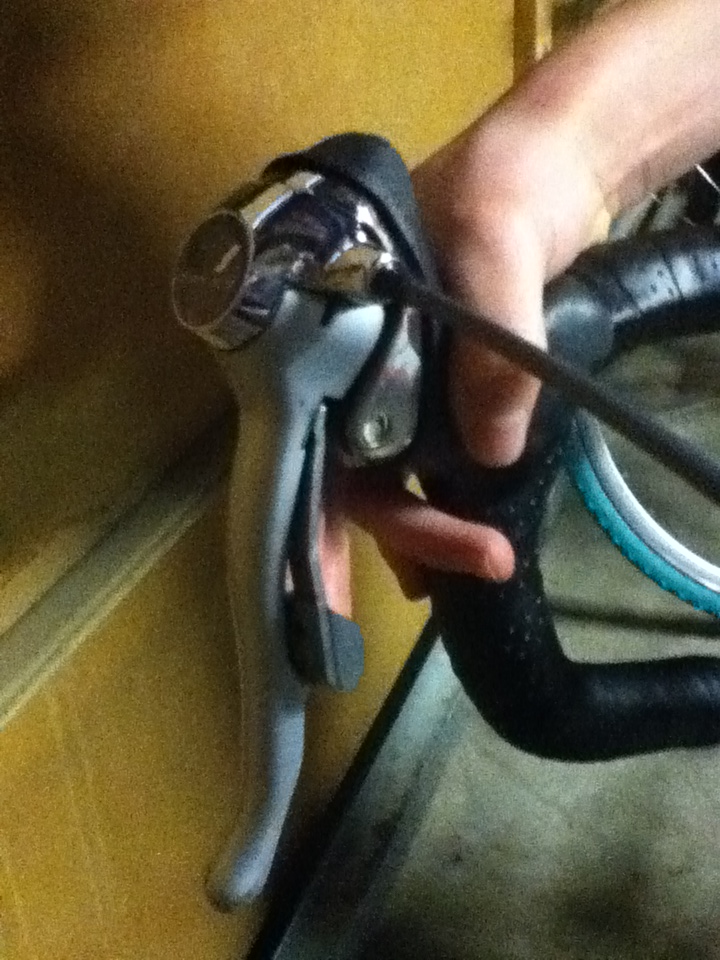 Welcome to SpotOn! Spot is my nickname, and Nolan is my real name. This is my column for equipment advice, junior racing and any question you have that is cycling related. You can send me questions through the link on this page.
My first subject will be Shimano Dura-ace 7400 shifters. These are advantageous for a young padawan (me) because their shorter inner lever allows kids with small hands to reach the levers without going into their drops. Sadly, they started making them twenty years ago and haven-t made them for 10 or more years. Mine are still going strong after a lot of use. They-re older than me, which isn-t very common. They are often available on Craigslist or EBay and adults you know may have a set (or full group) that they don-t want anymore. They are compatible only with DA 7400 8-speed rear derailleurs. They were the first shifters mounted on the handlebars that were mass produced.